| | |
| --- | --- |
| 'Picks of the Week' from our Destination Experts – Italy, Kenya, Australia, Cambodia & More | |
Every tour is private & can be customized to your style, schedule & budget.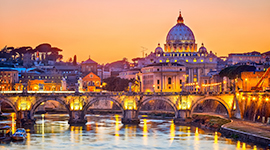 Rome & Amalfi Coast Highlights
6 Days from $2,705 pp
Behold Italy's timeless treasures on this private guided journey through Rome followed by the sun-kissed Amalfi Coast. From dramatic tales of the Coliseum's gladiators, walking the Spanish Steps, and reliving the Renaissance at the Vatican's Sistine Chapel to sipping limoncella on the isle of Capri, pilgrimaging to Sorrento's monasteries, and traveling back 2000 years to the ancient ruins of Pompeii, this is the best of Italy! Includes private and shared tours, stylish hotels, private transfers, and more.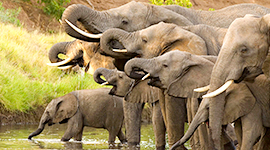 Kenya & Tanzania Game Tracker
10 Days from $4,920 pp
This classic African safari has been perfected by our Africa Destination Experts and we have thousands of happy travelers to prove it! Experience a visual feast of nature's wonders as you tour Kenya and Tanzania's most famous game parks with private guide and driver. Spot lions, giraffes, leopards, elephants, zebras, and more as you tour Nairobi, Amboseli, Ngorongoro Crater, Serengeti, Masai Mara, and Lake Naivasha. Featuring views of Mt. Kilimanjaro, endless animals, and safari camps and lodges.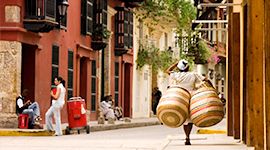 Essential Colombia
8 Days from $2,995 pp
Latin vibes and sultry Caribbean heat come together on this private guided journey through Colombia.

Carved from a history rife with colonialism, pirate's gold, and fascinating aboriginal cultures, this jewel is a pulsating museum of adventure. Be immersed in its heart and soul in Bogota, Villa de Leyva, Medellin, and Cartagena with private guide. Stroll the streets of La Candelaria, visit the incredible underground Salt Cathedral, behold famous works of art in the Botero Sculpture Park, relax on the beach, and more.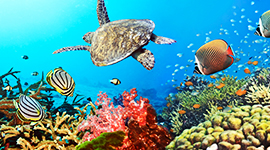 Sydney, Rock & Reef Highlights
9 Days from $2,700 pp
Fall under the spell of the Land Down Under with this private guided tour through Australia. Led by expert private guide, visit the highlights of Sydney, Ayers Rock, and Cairns. Snorkel and swim with colorful fish as you cruise along the Great Barrier Reef, experience the rainforest from above as you soar along Kuranda's scenic railway, enjoy a feast under the stars at Ayers Rock, cuddle with koalas at the Featherdal Wildlife Park, cruise through Sydney Harbour, and spend nights in a selection of stylish hotels.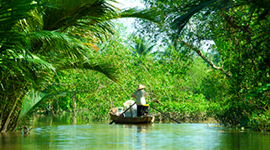 Vietnam & Cambodia Signature
12 Days from $3,765 pp
Heavenly karsts, temple ruins, and mouthwatering food – discover the warmth and beauty of Southeast Asia. Vietnam and Cambodia come to life as you explore Hanoi, Halong Bay, Ho Chi Minh City, and Siem Reap with expert private guides. Step back in time at the Cu Chi Tunnels, take a Vietnamese cooking class, visit ancient temple complexes on the back of an elephant, spend a night sailing along karsts on a luxury ship, and so much more. Featuring private guides, drivers, luxurious accommodations, and 24/7 support.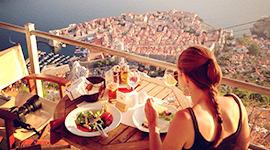 Croatia Signature
7 Days from $2,770 pp
Give into the call of Croatia and discover why this Adriatic playground has been christened one of Europe's timeless hotspots. From off the beaten path bistros, culinary masterpieces, UNESCO sites steeped in history, and wine tastings at family vineyards to mountain hikes, Roman legacies, and golden beaches – Croatia has it all. Enjoy the freedom and luxury that only a private guide can give as you receive insider access to Zagreb, Split, Plitvice, Cavtat, and Dubrovnik, each tailored to suit your interests.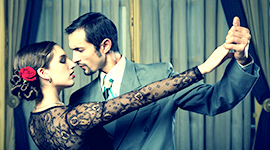 Argentina & Uruguay Signature
7 Days from $2,995 pp
Delve into one of the South America's most popular countries as well as one of its best kept secrets with this private tour of Argentina and Uruguay. Cycle through the chic streets of Buenos Aires, watch a tango show, and lose yourself in the magic of this irresistible city. Burrow into country life at an estancia where you'll enjoy horseback riding, biking, hiking, and an Argentinian feast. Next it's off to Uruguay's capital, Montevideo and the glamorous beaches of Punta del Este. This is the best of South America.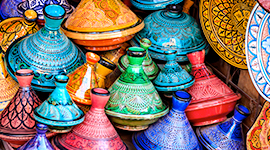 Imperial Cities Explorer
8 Days from $2,410 pp
Listen to tales of 1001 Arabian Nights, meander through ancient harems, and discover souks awash in gold on this exotic journey through the sun-drenched imperial cities of Morocco. Led by private guide, follow in the steps of Hollywood legends in Casablanca, visit age-old mosques in Rabat, behold the elegance of Fes, voyage along the Atlas Mountains, and end in Marrakech with nights staying at fairytale riads and kasbahs. Featuring private guides, drivers, and so much more, this is the Morocco you've dreamed of.
*Photos and descriptions of tour services provided by Travel Edge.
Want More Information?
[iframe src="http://hello.travefy.com/travelareo/" width="100%" height="1350px"]